Russian forces kill at least 11, injure 91 over past day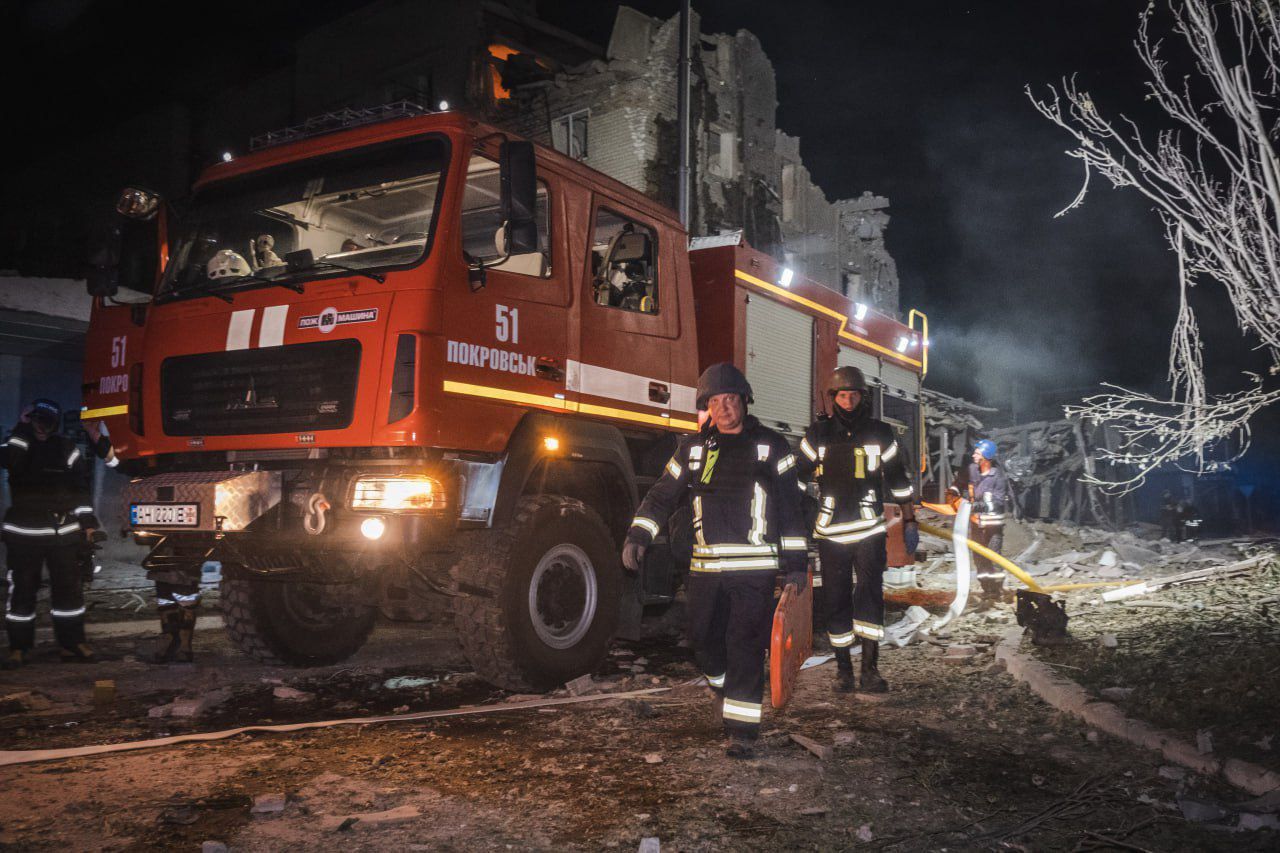 Russian forces attacked five oblasts over the past day, killing at least 11 people and injuring at least 91 others, according to the authorities on Aug. 8.
Donetsk, Dnipropetrovsk, Kharkiv, Kherson, and Sumy oblasts came under attack.
In Donetsk Oblast, rescue operations are ongoing following repeated Russian strikes on the center of Pokrovsk on the evening of Aug. 7. The rescuers had to stop working overnight due to the high threat of another strike.
Ukraine's Interior Ministry reported that at least seven people were killed and 67 wounded, including two children, 29 police officers, and seven emergency workers.
Donetsk Oblast Governor Pavlo Kyrylenko reported that the outskirts of Kramatorsk were also hit, as well as multiple other settlements.
Russia also bombarded the city of Avdiivka with tanks, artillery, and air missiles, according to Kyrylenko.
In Kharkiv Oblast, Governor Oleh Syniehubov reported that Bohodukhiv, Kharkiv, Chuhuiv, and Kupiansk districts were attacked over the past day.
Two civilians aged 45 and 65 were killed when Russian forces dropped four guided aerial bombs on the village of Kruhliakivka.
Nine people were injured, including two emergency workers, and six houses were damaged, Syniehubov said.  
Russia also targeted the city of Kharkiv on the morning of Aug. 7 with an S-300 missile, damaging a building. No casualties were reported.
In Dnipropetrovsk Oblast, repeated Russian shelling killed one 36-year-old man and injured an elderly resident in the city of Nikopol, Governor Serhii Lysak reported on Aug. 7.
The shelling of Nikopol continued overnight, Lysak said on Aug. 8, damaging two schools, 12 houses, two farm buildings, and a gas pipeline.
In Kherson Oblast, Governor Oleksandr Prokudin reported that the city of Kherson was shelled 18 times by Russian forces over the past day.
In the early hours of Aug. 7, Russian forces fired on a high-rise apartment building in Kherson, killing one 59-year-old woman and injuring 12 people, including two emergency workers.
In Sumy Oblast, Russian forces shelled four communities on Aug. 7, the Sumy Oblast Military Administration reported on Telegram.
Two settlements were also shelled overnight, the administration said on the morning of Aug. 8. No deaths or injuries were reported.