US State Department: 'Productive' that China attended peace talks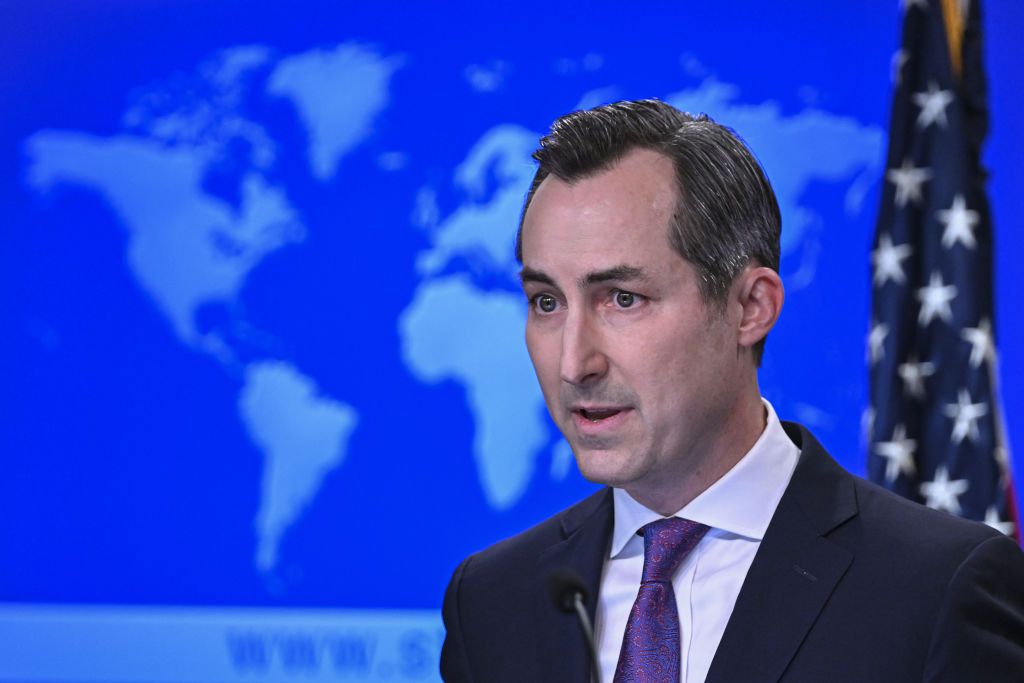 During a press briefing on Aug. 7, U.S. State Department spokesperson Matthew Miller said that it was "productive that China attended" discussions on peace in Ukraine held in Saudi Arabia on Aug. 5-6.
"We have long said that it would be productive for China to play a role in ending the war in Ukraine," as long as the state respected Ukrainian territorial integrity, Miller added.
However, he said that he could not comment on Beijing's motivation for sending a representative to the talks, but believed that it is "productive for any country to come and hear directly from Ukraine."
The talks in Jeddah, which were hosted by Saudi Arabia upon the invitation of Ukrainian President Volodymyr Zelensky, gathered diplomats and national security advisors from over 40 countries around the world.
The countries, which did not include Russia, met to voice their position and vision on the the implementation of Ukraine's peace formula, a 10-point peace plan Zelensky announced in November 2022 at the G20 summit.
The summit comes as Russia and the West battle over the support of developing countries, which have mostly stayed neutral throughout Russia's war against Ukraine.
According to a Reuters report on Aug. 6, experts believe China's participation could signal a shift in Beijing's allegiance.
The discussions were key to the second phase of Zelensky's three-phase plan around the peace formula.
The first phase took place in June in Copenhagen, Denmark, and included a detailed discussion of each point of the proposed Peace Formula with representatives from over 20 countries.
While China was not in attendance, the Copenhagen meeting resulted in the informal agreement among participants that the format works as a platform for discussions on Ukraine's conditions for peace and how to hold a Global Peace Summit in the future.
Zelensky said on Aug. 3 that the third phase will be the organization of a Global Peace Summit by the end of 2023.
Miller said that there are no peace talks with Russia currently on the horizon, since Russia "has shown no sign of curtailing its imperialist ambitions" and refused to engage in meaningful negotiations. "This still remains an active war," he added.