Ukraine war latest: Counteroffensive is 'challenging,' says Zelensky as Western pressure mounts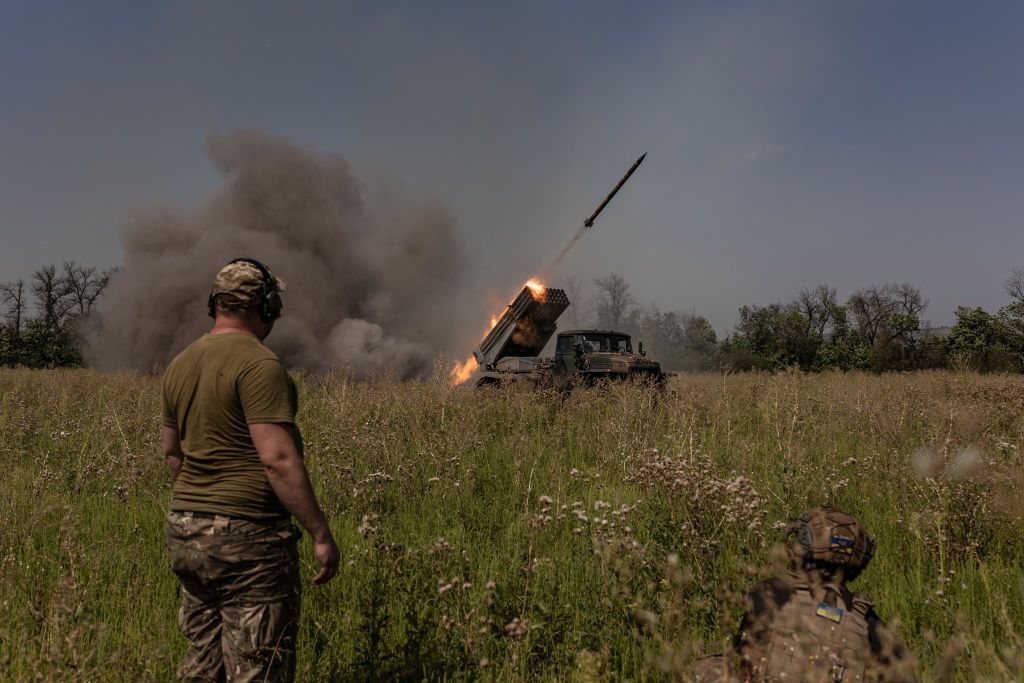 Key developments on Aug. 8:
Russian Aug. 7 attack on Pokrovsk kills 9, injures 82
Ukrainian forces hold initiative as counteroffensive underway, says Zelensky
Ukraine repels Russian attacks in Donetsk Oblast
UK imposes biggest sanctions against companies helping Russia's military efforts
Initial 'unrealistic' Western expectations contributes to the growing pressure on Kyiv, CNN writes
President Volodymyr Zelensky described the counteroffensive as "challenging," adding that Ukraine still holds the initiative.
"The counteroffensive is complex. It is perhaps unfolding slower than some might wish," he said in an interview with the Latin American media outlets published on Aug. 8.
However, Zelensky says that the ongoing counteroffensive signifies that the army is continuing to advance and is not retreating.
"This is a significant positive. The initiative lies in Ukraine's hands," Zelensky said.
The Ukrainian counteroffensive has been underway in at least three directions in Ukraine's southwest and east since early July.
Ukrainian forces reclaimed several settlements during the initial phase and deployed additional Western-trained troops and hardware to the front line in late July to bolster its combat operations.
On Aug. 8, CNN wrote, citing U.S. and Western officials, that the initial "unrealistic" expectations by the West regarding Ukraine's counteroffensive contributes to the growing pressure on Kyiv to start peace talks with Russia, even at the price of territorial concessions.
The Western leadership receives increasingly "sobering" assessments on Ukraine's capacity for a breakthrough that would change the balance of the conflict, recognizing the challenges that Ukrainian troops face, the officials briefed on the latest intelligence reportedly told CNN.
On the battlefield
Ukrainian forces hold the initiative on the battlefield in the Bakhmut direction in Donetsk Oblast despite heavy Russian shelling, Serhii Cherevatyi, the spokesman for Ukraine's Eastern Military Command, reported on Aug. 8.
The military reported that in 16 battles over the past day, 65 Russian soldiers were killed, 120 wounded, and three captured as prisoners of war, Cherevatyi said.
Russia also lost military hardware on the battlefield, including a tank, a Gvozdika self-propelled howitzer, a Msta-B howitzer, five trucks, and also an ammunition warehouse, and a communications hub.
"The enemy is desperately resisting, using all types of artillery, from mortars to multiple-launch rocket systems," he told national television.
The Bakhmut direction remains one of the main sectors of the ongoing Ukrainian counteroffensive. The Ukrainian military reported advances along the southern and northern flanks of the city, which fell to Russian forces in late May.
Deputy Defense Minister Hanna Maliar said on Aug. 1. that Russia is concentrating its forces along the eastern front line, namely in the Kupiansk, Lyman, and Svatove directions, trying to pull Ukrainian forces away from Bakhmut and stop their advance in that area.
On Aug. 8, Ukrainian forces repelled Russian attacks near Klischiivka, Avdiivka, Siverne, Marinka, and Staromaiorske in Donetsk Oblast.
Sanctions against Russia
The U.K. Foreign Office announced the largest sanctions package on Aug. 8 against individuals and companies outside Russia in an effort to curb Moscow's ability to obtain foreign military equipment.
The new sanctions target companies registered in Turkey and the United Arab Emirates for their role in exporting microelectronics components used for military purposes against Ukraine.
The U.K. has also sanctioned 22 people from Iran, Slovakia, and Switzerland for facilitating foreign military supplies for Moscow.
The sanctions also targeted three Russian electronics companies for procuring microelectronics.
"Today's landmark sanctions will further diminish Russia's arsenal and close the net on supply chains propping up Putin's now struggling defense industry," British Foreign Secretary James Cleverly said.
Despite Western sanctions to curb Russia's ability to produce weaponry such as missiles or drones, Moscow has been reportedly circumventing them by procuring these components from third countries, such as Kyrgyzstan, Iran, or China.
Kyiv's allies, including the U.S., the EU, and the U.K., previously vowed to crack down on the circumvention. The EU's 11th sanctions package was primarily aimed against Russia's ability to avoid Western sanctions.
9 killed, 82 injured in Aug. 7 Pokrovsk missile strike
The rescue operation finished nearly 24 hours after Russian forces struck downtown Pokrovsk, Donetsk Oblast, with two Iskander missiles on Aug. 7, killing and injuring civilians, emergency workers, police officers, and the military.

President Volodymyr Zelensky said in his evening address that nine people were killed, and 82 were injured, including two children, one of which is in critical condition.

Five civilians, a rescuer, and a soldier are among the dead, while three other injured people are in critical condition — a police officer and two emergency workers, according to the regional authorities.

Since the beginning of the all-out war, 78 Ukrainian first responders were killed, and 280 were injured in Russian attacks while doing their job, the State Emergency Service's spokesman Oleksandr Khorunzhyi said on Aug. 8.

The Russian Defense Ministry claimed that the Aug. 7 missile attack on Pokrovsk "hit a command post" of Ukraine's Khortytsia Operational and Strategic Group.

The military spokesperson Serhii Cherevatyi dismissed the Russian claim, saying it's already the "third or fourth time" Russia is said to have destroyed this command post.

"This is Russian propaganda, which of course, does not correspond to reality…. Russian terrorists continue to fight with peaceful people," Cherevatyi told Ukrainska Pravda media outlet on Aug. 8, adding that Russian troops "will get a response from the 'destroyed' team of Khortytsia."

Pokrovsk is located some 40 kilometers from the front line, close to the administrative border with Dnipropetrovsk Oblast.

Russian forces hit downtown Pokrovsk at 7:15 p.m. and 7:52 p.m. on Aug. 7, damaging 12 high-rise buildings, a hotel, a local prosecutor's office building, a Pension Fund building, a pharmacy, two shops, and two cafes.

<iframe allowfullscreen="allowfullscreen" width="200" height="113" src="https://www.youtube.com/embed/bCppLQGQCFE?feature=oembed" frameborder="0" title="The Kyiv Independent: Opinion. Why Russia's war in Ukraine is not "Putin's war"">