11 drones intercepted over Sevastopol, Russia claims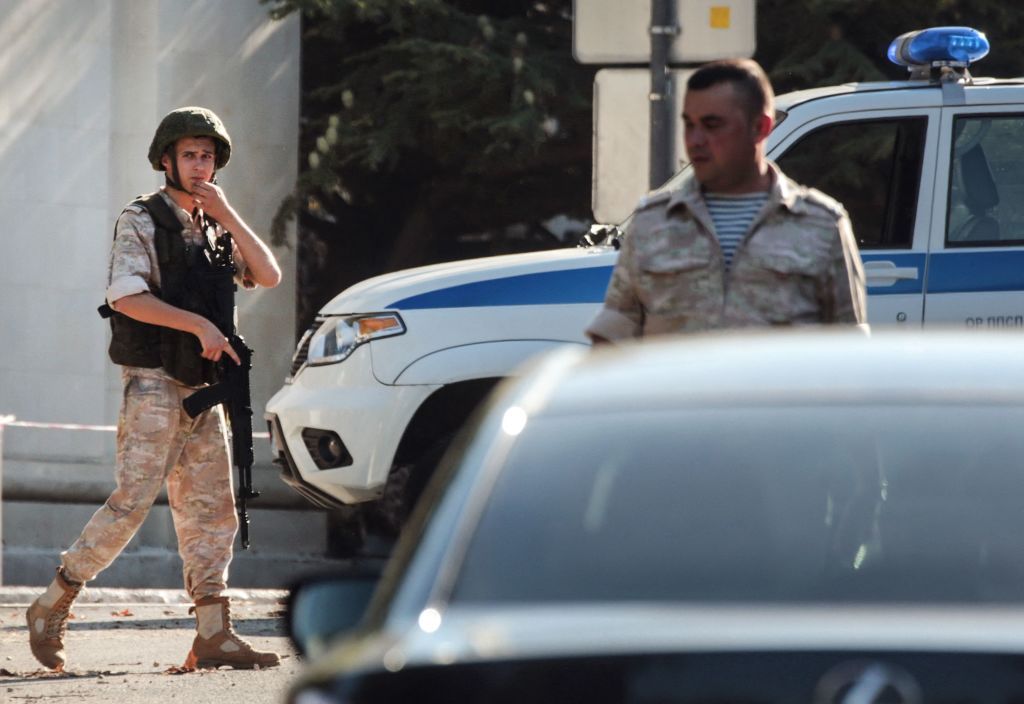 The Russian Defense Ministry claimed that air defense units destroyed 11 drones traveling toward the city of Sevastopol in Russian-occupied Crimea on the night of Aug. 10.
The report alleged that two of the drones were shot down by air defense and nine were intercepted by "electronic warfare equipment," crashing into the Black Sea before reaching their target.
No damage or casualties were reported.
In the announcement, Russia blamed Kyiv for the attempted strike. They also blamed Ukrainian forces for the drones allegedly launched at Moscow earlier in the night.
The ministry called both attempts "terrorist attacks."
Some recent Ukrainian airstrikes in Crimea have hit valuable targets, including the Chonhar Bridge connecting the occupied peninsula to occupied territories in the mainland. These attacks have upended Russian military logistics in the area.
Ukraine confirmed launching the attacks that struck the bridges.
On Aug. 6, President Volodymyr Zelensky said that Russian forces had launched over 100 drones at Ukraine in the past week alone.